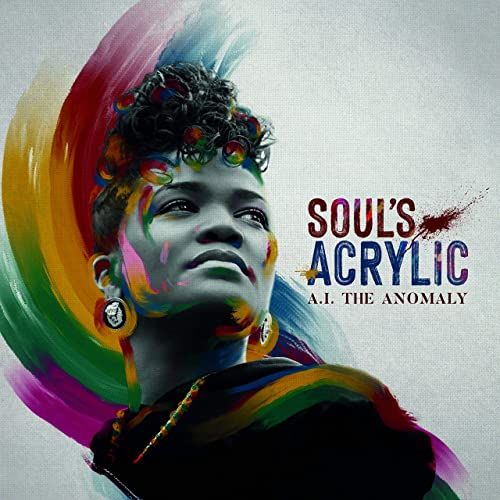 We are definitely in a season where the voices of women are finally being heard - and hip-hop is no exception.
 
That is definitely good thing.
 
Unfortunately, if you let the mainstream tell it, the only thing of value a female emcee brings to the table is a big booty and top-notch sexual skills. 
With her 3rd full-length LP, A.I. The Anomaly continues to prove that the mainstream is lying to you. "Soul's Acrylic" is the work of an artist who has learned how to dig into the depths of her own soul, extract the wisdom from the pain, and use it to paint lyrical pictures that you want to marinate in. 
Sonically, this project brings a nice, wide range of styles with plenty of tracks drawn from beyond the standard selection of trap beats. There is a mood that permeates the album that brings weight with it without pulling your spirits down. She shares the pain of the tunnel, but also points to the light at the end of it. 
Stand out tracks include "Grwn Woman", "Don't Fail Me", "Preach", & "I'm Just Saying". Like any good hip-hop album, there are a few high-quality features, but A.I. shines bright throughout the album. 
If you're just looking for hype music to turn up to, this project will probably disappoint you. But if you want to hear from a gifted woman who has been through some things which have developed a maturity worth listening to, "Soul's Acrylic" should be on your playlist.
Find "Soul's Acrylic" on your favorite streaming service today!
Listen to the album below AND checkout an interview with her on the making of the project.